(KUTV) — (UPDATE: 10/20/19 6:58 a.m.) — The story has been updated with more information provided by Utah Highway Patrol.
Two people have died in a head-on collision on Legacy Parkway in Davis County on Saturday.
Troopers are on scene of a double fatal head-on crash on Legacy Parkway at MM 11. Additional details to follow. PIO, Sgt. Hopper, nearly on scene.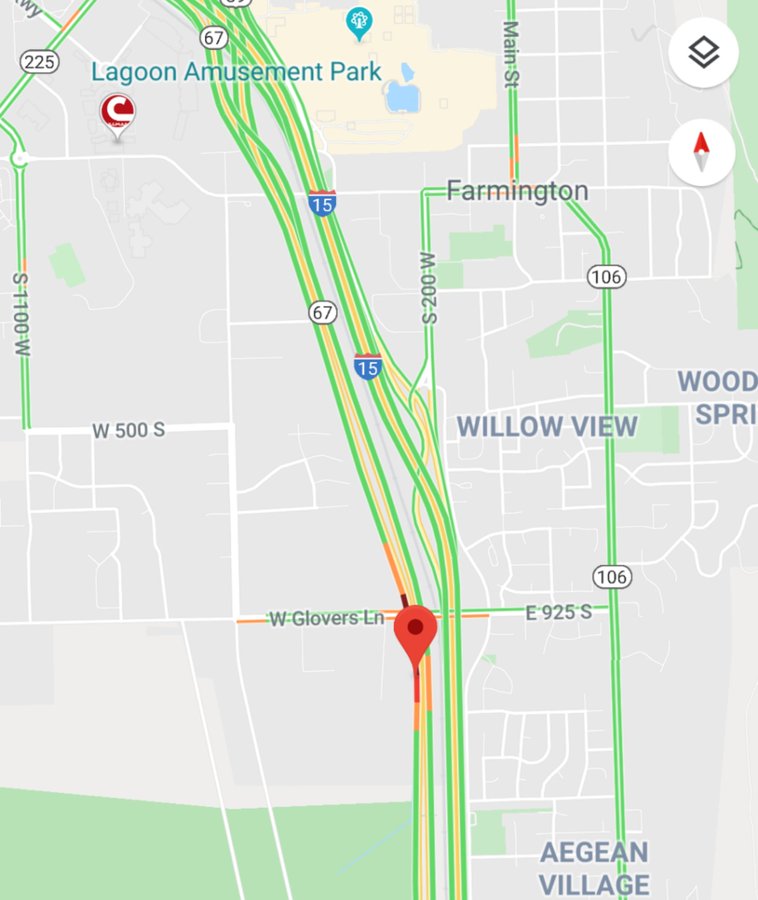 Utah Highway Patrol troopers were dispatched to the scene of a double-fatal head-on crash on southbound Legacy Parkway near mile marker 11 at approximately 11:28 a.m.

According to UHP, a vehicle entered southbound traffic going northbound near Parrish Lane and a preliminary investigation determined the wrong-way driver might've entered from Parrish Lane through the off-ramp.
On the troopers' arrival, two occupants – one from each vehicle – were found deceased. The driver from a Nissan Sentra was pinned inside the car, then later extricated and flown to the hospital by air ambulance. The driver and a passenger of a Toyota Camry were transported to a hospital and treated.
According to the Utah Department of Transportation, all southbound lanes are closed and traffic moved along the shoulder as officials worked on the scene. Southbound lanes were reopened at approximately 4:31 p.m.