CLEARFIELD — Clearfield police are asking for the public's help in locating Nathan Berry, 13, who's considered at risk due to his age and medical concerns.
Nathan is described as being 5 feet tall and 80 pounds, with brown hair and blue eyes. He was last seen in Clearfield around 4 p.m., wearing a bright green shirt with "NERF" written on the front, and light-colored blue jeans.
Nathan's medical concerns include ADHD, depression, ODD and anxiety, police said.
If you see Nathan, please call Clearfield police at 801-525-2806 or dial 911.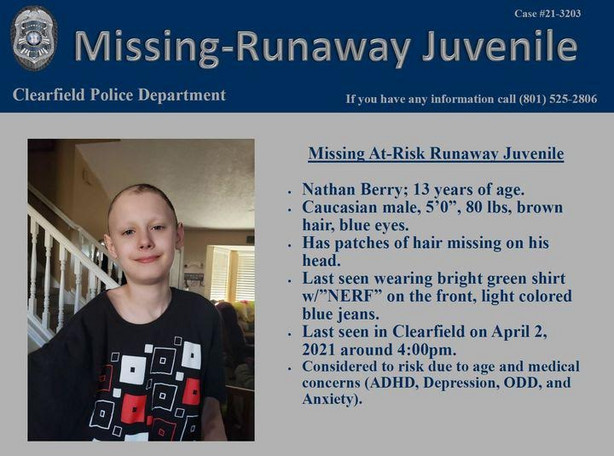 ×
More stories you may be interested in