Most people can agree (a rarity in the current climate) that abuse is something everyone should work to prevent. Whether it's physical, emotional, sexual, verbal or financial abuse, neglect or exploitation, the collective actions of individuals can help. According to the National Coalition Against Domestic Abuse, 20 people are abused every minute.
Abuse takes many forms, and it can happen to anyone.
Among the most silent—and consistently preyed upon—victims are the elderly and vulnerable adult populations. In Utah, financial exploitation is the most commonly reported form of abuse for this group and caregiver neglect is the second most alleged form.
Understanding elder and vulnerable adult-person abuse
Elder abuse is an intentional or negligent act by any person that causes harm or a serious risk of harm to an older adult or an adult with physical or mental impairment. The Elder Justice Initiative of the U.S. Department of Justice reports at least 10% of adults 65 and older experience some form of elder abuse in a given year.
To help better understand and quantify the situation in Utah, the Department of Aging and Adult Services is asking people to complete a survey. While anyone over 18 can participate, the department hopes to hear from people over 60, adults with physical or mental impairments of any kind and caregivers or people that support an older person or adult with a physical or mental impairment.
What to look for as warning signs of abuse
If you suspect an elderly or vulnerable adult person might be being physically abused, be on the lookout for bruises, pressure marks, broken bones, abrasions, or poor personal hygiene, including bedsores or unusual weight loss.
If their financial situation suddenly changes for the worse, they could be being taken advantage of financially, AARP warns.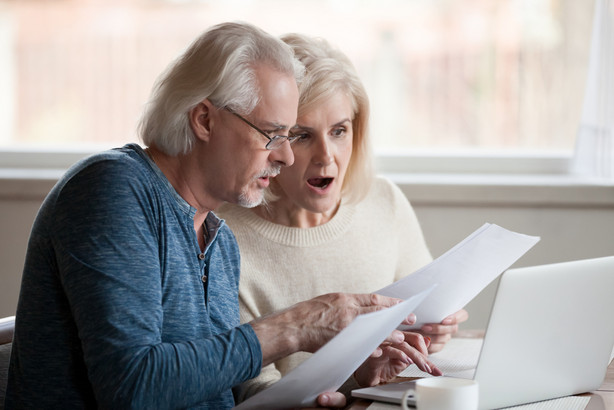 Photo: Shutterstock
Far less obvious than physical abuse is psychological abuse. Behavior such as threats, yelling, belittling, is just as damaging as visible abuse. The National Council of Aging says emotional abuse might be happening if you notice your elderly loved one is experiencing any of the following behavior changes:
Unexplained withdrawal from normal activities
A sudden change in alertness
Unusual depression
Strained or tense relationships
Frequent arguments between the caregiver and his charge.
What are the solutions?
Despite the prevalence of elder and vulnerable adult person abuse, there are many organizations, like the Utah Department of Human Services Aging and Adult Services ready to help.
Adult protective services, financial exploitation resources, medicare fraud assistance, as well as resources dedicated to educating on scams and consumer fraud are just some of the ways the state can help your vulnerable loved ones.
Above any practical measures that can be taken, education for the public is essential to abuse prevention. The Utah Department of Human Services Aging and Adult Services asks anyone—regardless of age or abilities— to take this survey. Responses from older adults, adults with physical or mental impairments and caregivers are especially appreciated.
Available online and over the phone, in English and Spanish, this survey will ask questions that include basic demographics, identifying service gaps and barriers, general knowledge of Adult Protective Services, and legal support.
How the information will be used
To bring greater awareness to the elderly and vulnerable communities and the potential abuse they endure, the survey results will be used to create a plan for the Department of Aging and Adult Services to improve outcomes for victims of abuse, neglect, and exploitation.
The plan will also address the need for services and assist with building and improving resources. Results will also be used for research presentations and publications in partnership with the Department of Aging and Adult Services.
Abuse is never acceptable, and unfortunately, it's happening all too often to the elderly and vulnerable. Do your part today by taking the Utah Department of Human Services online survey here, or by calling 435-797-3690 for Spanish, and 435-797-0528 for English.
If you or someone you know could be experiencing abuse, you can call the Department of Aging and Adult Services hotline Monday-Friday, 8 a.m. to 5 p.m., 800-371-7897. Or go to the website: https://daas.utah.gov/
×
More stories you may be interested in