The Gift of Life Donor Medal, next to a photo of Jayden Snyder, who passed away in 2020 but saved four lives with his organ donation. (Courtesy of Donor Connect)
ELBERTA, Utah County — Approximately one year after Jayden Johnivan Snyder's death, his family hosted four organ donation awareness events on Saturday to honor his memory.
Snyder died on July 17, 2020, in a tragic car accident, a press release from the event explained. He was 20 years old.
However, five days after Snyder passed away, his heart continued to beat — as an organ donor, Snyder saved four lives and helped improve many others.
In his memory, Snyder's family teamed up with Donate Life America, a nonprofit aiming to increase the number of registered organ donors. In anticipation of the one-year anniversary of his death, Snyder's family helped plan four events in Utah County on July 10 to raise awareness about the importance of organ, eye, and tissue donation. Each event concluded at the Vintage Sinclair in Elberta, where people gathered for lunch and festivities.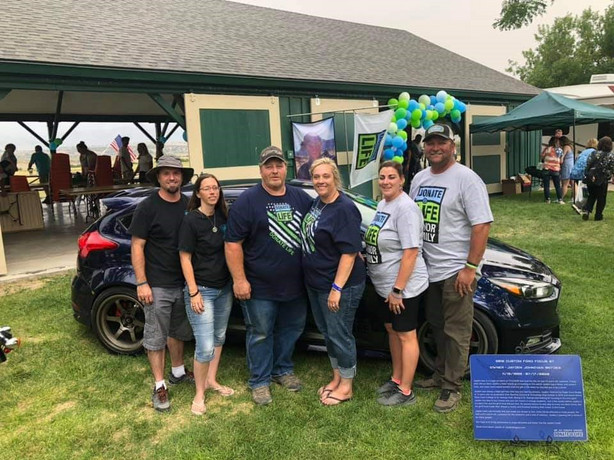 Snyder was an Eagle Scout at age 16, a graduate of Beehive Science and Technology High School, and a student at Dixie State University. Snyder decided to buy and rent homes to college students, and bought a house of his own with his girlfriend in Hurricane, the press release explained. He died before being able to move into the home, but his girlfriend made their dream a reality.
"Our hope is to bring awareness to organ donation and honor the life Jayden lived," a sign at the event concludes.
Snyder's family also created jaydenslegacy.com, which organizes service events and community connections, and includes more information about Snyder's life.
×
Photos
More stories you may be interested in