Houses are submerged on the overflowed river banks in Erdorf, Germany, as the village was flooded Thursday, July 15, 2021. Continuous rainfall has flooded numerous villages and cellars in Rhineland-Palatinate, southwestern Germany. (Harald Tittel/dpa via Associate Press)
SALT LAKE CITY — Here are 10 stories you may have missed over the weekend. As always, click on the headline to read the full story.
1. 13-year-old dead, 15-year-old in custody following 'tragic incident' in West Jordan
A 13-year-old boy is dead after a "tragic incident" between him and a 15-year-old friend in West Jordan at approximately 1:45 a.m. on Saturday, West Jordan police say. The two boys agreed to sneak out and meet up at a church parking lot at 5208 W. Cyclamen Way. One of the boys brought a firearm with him and, at one point, the 15-year-old accidentally discharged the gun.
2. Sheriff's office identifies hiker who died from fall at Bridal Veil Falls
A man from Roosevelt, Adrian Vanderklis, died while climbing near Bridal Veil Falls in Provo on Saturday evening, the Utah County Sheriff's Office said.
3. Europe flood death toll tops 160, costly rebuilding ahead
Rescue workers labored to clear up damage laid bare by receding water Saturday as the death toll from disastrous flooding in Western Europe rose above 160 and thoughts turned to the lengthy job of rebuilding communities devastated in minutes.
4. Search and rescue crews looking for missing teenager at Pineview Reservoir
Search and rescue crews spent Sunday evening looking for a 16-year-old who didn't make it back to shore at Pineview Reservoir, police said.
5. 1 Utahn killed, several injured after head-on collision in Wyoming on Wednesday
Utah woman has died and several people were injured after a two-car collision Wednesday afternoon in Wyoming, Wyoming Highway Patrol said.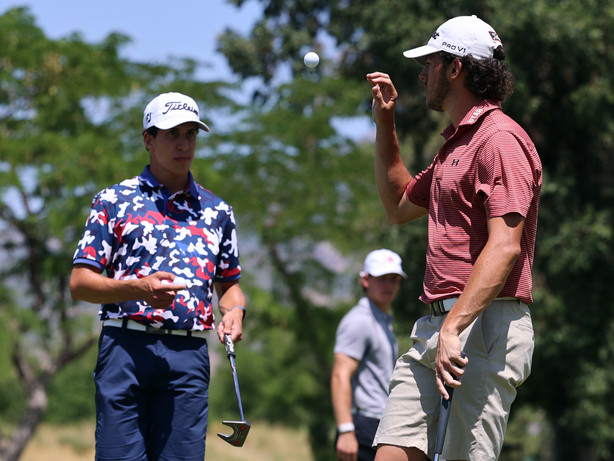 Sports
1. From Chile, with love: Utes' Leon holds off teammate in 39 holes for Utah amateur title
With his father by his side the whole way, Chilean-born Utah freshman Martin Leon held off a rally from his college team's No. 1 golfer to upset Tomlinson, 1 up in 39 holes Saturday afternoon at Alpine Country Club to clinch Leon's first U.S. tournament title of his career.
2. Herrera's goal, Ochoa's heroics not enough as LAFC snatch 3 points with 2-1 win over RSL
Carlos Vela scored the go-ahead goal with just over 10 minutes left, and LAFC took all three points from a 2-1 win over RSL at Banc of California Stadium.
3. Bucks edge Suns 123-119 to take 3-2 lead in NBA Finals
Holiday's steal and alley-oop pass to Giannis Antetokounmpo for a dunk sealed a wild Game 5 and gave the Bucks a 123-119 victory over the Phoenix Suns on Saturday night.
4. What beating 'B' side of league's top team means for playoff-bound Utah Warriors
Against a predominantly "B" side with eight starters and regular rotation players out of the Giltinis' lineup, Mikey Te'o scored the match-winning try with three minutes left in regulation to help the Warriors shock top-seeded Los Angeles 34-29 Saturday night at Zions Bank Stadium.
5. Morikawa wins British Open for 2nd major; Tony Finau finishes T-15th
The American closed with a bogey-free, 4-under 66 and won the British Open in his debut Sunday, becoming the first player to capture two different majors on the first attempt.
×
More stories you may be interested in