Between classes and homework, and then social time and games, daily screen time adds up quickly. According to the American Academy of Child & Adolescent Psychiatry, children ages 8-12 spend 4-6 hours a day in front a screen. Teens spend up to 9 hours.
While you might be running out of ideas to keep your kids entertained after nine months of social distancing, there are still ways to keep them off the tablet and still entertained. Get your kids involved in gospel learning and fun playtime with Brick'em Young's building sets.
Especially now, it's important that kids learn about the significance of the temple and keep their eyes on the prize—even if temples aren't currently open. Keep your kids actively thinking about temple worship with building sets such as Salt Lake, Bountiful, Mesa and Oakland.
Additionally, Brick'em Young currently offers temple sets for Provo City Center, Cedar City, Logan, Manti, St. George, Idaho Falls and more.
The larger temple sets take anywhere from 3-8 hours, depending on the design. A smaller Salt Lake Temple set is also available for younger builders.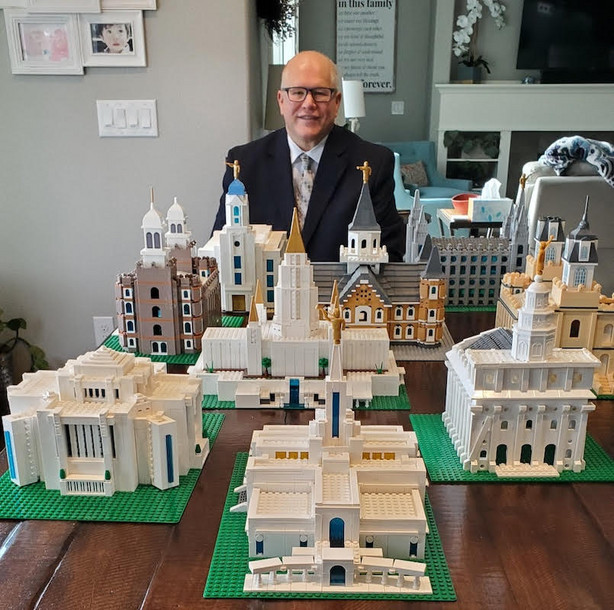 It all began in 2014 with the Calton family's desire to teach their children about the importance of temples while living in Shanghai, several hours away from the nearest temple in Hong Kong.
Inspired by their son's love of small plastic building blocks, Suzanne and Tim Calton decided to create and sell a large model of the Salt Lake Temple with about 1,500 pieces.
Six years later, both their family and their business have grown. The Caltons have expanded their temple sets to include more than a dozen models, with new sets and figurines added each year. They continue to live in China with their two sons and three adopted Chinese daughters while their business builds around the globe.
Not only has their business helped teach about the importance of temples, but it's created an opportunity for families to grow closer together.
"Many parents have expressed excitement about having a project for their children to do which does not involve electronics," said Suzanne Calton. "It makes an ideal gift as it connects faith, family and fun."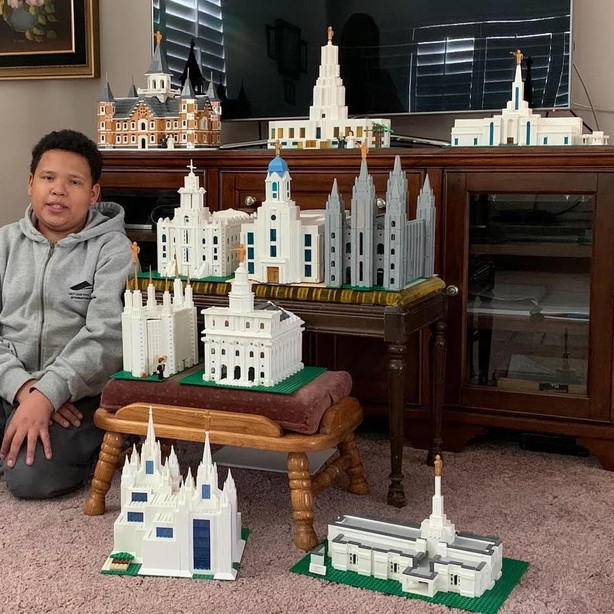 In addition to their temple sets, the Caltons recently released a variety of figurine sets, including a nativity and Book of Mormon set — perfect for use with the 2020 "Come, Follow Me" focus of studying the Book of Mormon.
The Brick'em Young website also includes a free downloadable instruction manual to give a better idea of the different scripture stories kids can tell with this set. These sets make a great Sunday afternoon activity after your Come Follow Me discussion. To enhance this learning experience, for the remainder of 2020 Brick'Em Young is also offering $10 off the Book of Mormon Figurine Set.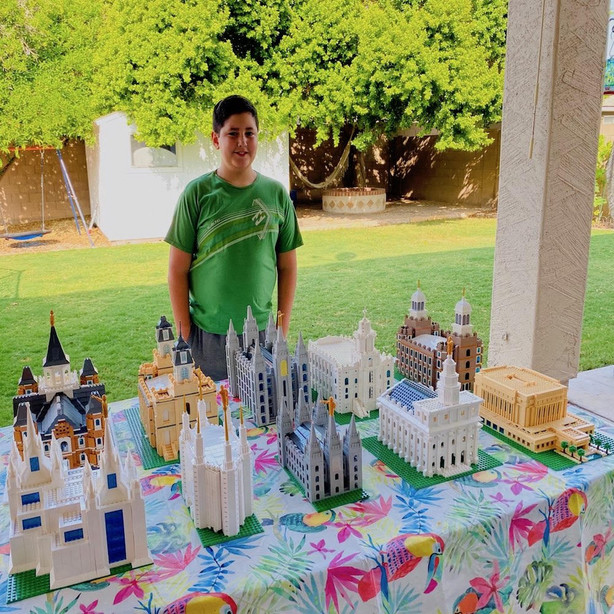 The larger Brick'em Young temple sets are recommended for ages 12 and older, though younger children may enjoy working with an older sibling to build the models.
For a more simple activity for ages 8 and older, the missionary, nativity, bride and groom and Book of Mormon figurine sets are easier to assemble, along with the small Salt Lake Temple set.
With an average build time of 3-5 hours depending on the set and number of pieces, this is the perfect activity for the whole family to enjoy during social distancing measures.
Kids and even newly returned missionaries will love these building sets. Visit their website today to get your boredom-curing sets!
×
More stories you may be interested in