If the last year taught Americans anything, it's that online shopping is king. But throughout a global pandemic and statewide lockdown orders, you likely realized how nice it is to browse an old-fashioned brick-and-mortar shop now and again—and to get a great deal.
That's why Sparkfish, a Lehi-based Amazon retail company, is making their amazing product selection available in a variety of ways—through Amazon, in-person at their Lehi store or through their new live sale events.
Something for everyone
If you're a frequent Amazon shopper (and who isn't these days?), you may already be familiar with Sparkfish, which sells everything from emergency preparedness, to kids toys to pet supplies, sporting equipment and everything in between. The secret to the amazing selection is Sparkfish's tried-and-true network of the most trusted and well-known brands in the country.
As one of the first merchants to participate in the "Fulfilled by Amazon" program when it was launched in 2006, Sparkfish has mastered the logistics of delivering quality items at a discounted price to consumers throughout the country. With years of experience under its belt, Sparkfish has honed its selection to include only high-quality items from brands touting a high degree of consumer confidence.
A social following
While you can shop Sparkfish through their Amazon store or the Lehi location, the company is now launching their live sale events—which offer steep discounts on Amazon overstock items for delivery straight to your door.
These live sales are hosted on their Facebook page, giving anyone the chance to score a deal—even if you're not a Utahn. The sales are super easy to join, and purchasing is as easy as commenting "sold."
Additionally, the company regularly sponsors exciting giveaways and fun games through Facebook and Instagram, so be sure you're following the feed!
Steep discounts for locals
If you're in between live events, you can still find a good deal in person. Thanks to its brick-and-mortar store in Lehi, locals can score quality items at prices even lower than Sparkfish's discounted Amazon rates.
You'll frequently find hot items from Amazon overstock sales, with brands like Zeiss, Mattel, Fisher-Price and Ready Hour and that's just the start.
Sparkfish delivers the thrill of finding new and exciting items each time you visit, with inventory constantly changing and evolving. Whether you need a new fishing rod or a gift for a child's birthday party, you'll find it—and likely a few things you didn't know you needed—at Sparkfish.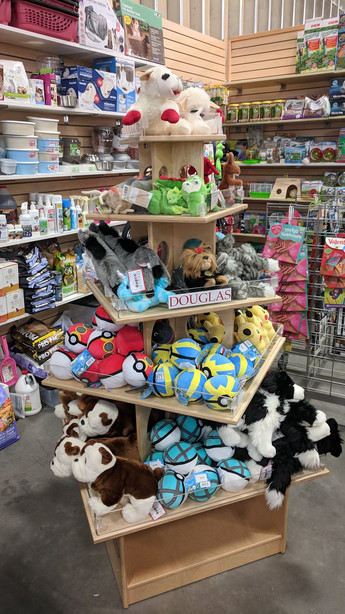 One stop, no matter how you shop
From outdoor gear to household items to gifts for friends and loved ones, Sparkfish has something for every shopper—regardless of how you prefer to shop.
Be sure you're following Sparkfish on Facebook and Instagram for all the latest on events, store hours and exciting giveaways—or pop by the store.
If you want the chance to win a fun foosball table from Sparkfish, enter your email in the form below!
×
More stories you may be interested in