Paul Avner of Club Rec talks to KSL-TV at Willard Bay Friday. He says he's seeing the bottom line of his business cut in half this summer. (Mike Anderson, KSL-TV)
WILLARD, Box Elder County — The extreme drought in Utah has been hurting some business owners in areas where low water levels seem to be attracting fewer people.
One business owner said he's seeing his bottom line cut in half.
Paul Avner has recreation businesses at Willard Bay and Pineview Reservoir. He said he fully expected that after 2020, people would be ready to go outside in big numbers. Instead, he believes the drought is in some ways, pushing people away.
The water is still there, but to some degree, the people are not.
"You know, it does surprise me because it has been hot this summer," said Avner, who owns Club Rec.
Avner believes it may be a combination of the drought, closing boat ramps, and possibly even the recent drownings at Pineview. But for some reason, he said people keep calling to ask if they're closed or if the lake will be closing.
"We get those daily," he said.
He says his businesses will remain open through the season as usual, even if the numbers are down as much as the water levels.
"I actually had to go scuba-diving yesterday, which is not fun to do in a murky lake, but we had to move our anchors yesterday because our dock … the water had dropped a couple of feet in the last week," he said.
Avner said they're making adjustments about a couple of times a week to keep their dock from looking empty and to keep operating.
He said numbers were low over the holiday weekend and remain low for a Friday afternoon.
"I honestly have never seen water this low," he said.
Business is down about 50 percent at Pineview Reservoir and closer to 70 percent down at Willard Bay.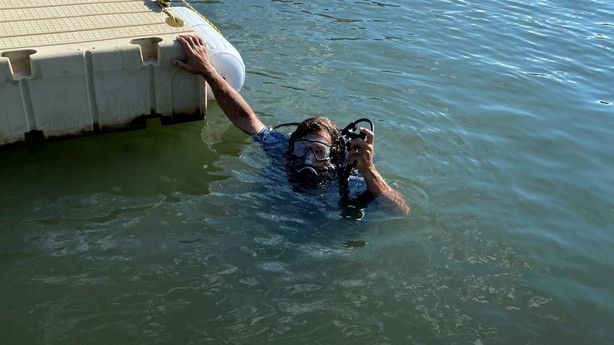 And while the Forest Service has had to lower the number of boats allowed on Pineview each day, Avner said that doesn't affect his business and what it's allowed to rent out.
But still, he said, "the water is down and so are our numbers."
He said it shouldn't be that way, though, because the water is still there, even if there is a lot less of it.
Boat ramps are closed at Willard.
Boaters have been told to use them at their own risk, but Avner said that doesn't affect his business since their boats are already in the water at their docks.
×
Related Stories
More stories you may be interested in