OGDEN — Volunteers in northern Utah are helping underserved children and youth celebrate their birthdays by baking them their very own, custom-made desserts for their special day.
Cake4Kids, a nonprofit organization, opened a Northern Utah chapter on April 8. According to its ambassador, Becky Carroll, the children who qualify for these cakes are in foster care, domestic violence shelters, homeless shelters and low-income after-school programs.
Carroll contacts agencies that work with these children, and the caseworkers from the agencies will then reach out to the kids to find out what birthday treat they would like. One little boy requested granola bars. Another little girl wanted strawberry flamingo cupcakes.
"I think that, as adults, we often don't enjoy celebrating our birthday as much. We forget that it's a really important thing for kids, and especially kids who are in difficult situations," Carroll said.
"Their birthdays can be forgotten or just totally ignored, and so to honor them with something that they specifically chose — and we always put their name on the cake — I think it just helps to help them have a special day and a happy memory around birthdays, rather than just being in a shelter and having it be forgotten."
Carroll pointed out that some of these kids are taken out of their homes and don't take their possessions with them, so to have a birthday cake made especially for them helps them have a good day.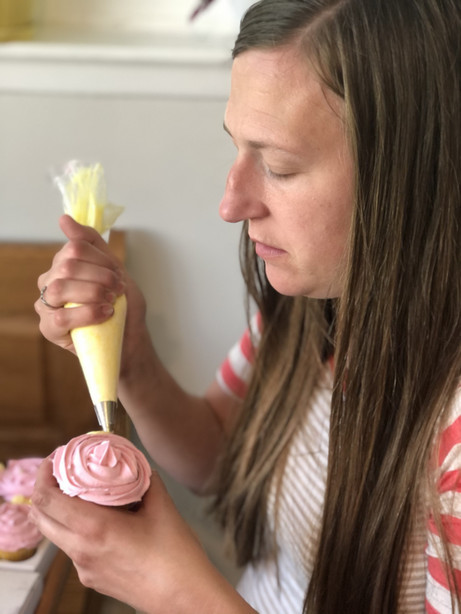 For privacy reasons, the volunteers are only told the first name and the age of the child they are baking for. They then drop the treat off at the agencies, Carroll said.
The volunteers do not need to be professional bakers, though they should have acceptable decorating abilities.
Volunteer Myranda Hackley found a love for cake decorating a few years ago while working at the Walmart bakery. She quit that job to go to school but participates in Cake4Kids to keep up her creativity and to help these children have a great birthday and get a deserved treat.
Hackley said when she dropped off her first two cakes, the caseworkers were giddy with excitement.
"I'm excited to keep baking, and I'm really happy to take on more of these cakes for the future," Hackley said.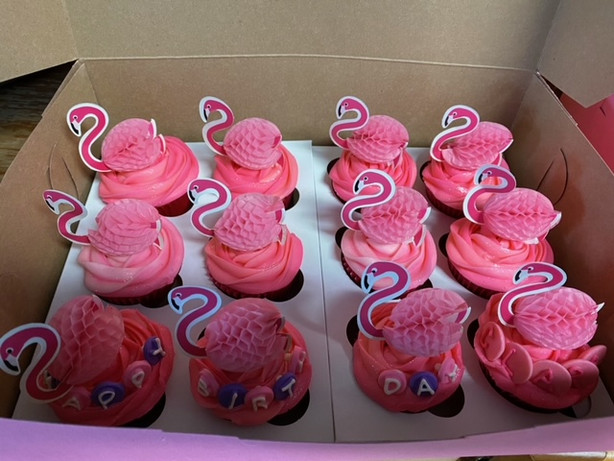 Katy Bonds, executive director of the Box Elder Family Support Center, said the mother of the girl who requested pink flamingo cupcakes was thrilled to receive that service and that the cupcakes were a hit.
"The parents are so grateful," Bonds said. "And it's such a surprise, a pleasant surprise, to get a free birthday cake. Because cakes are expensive, and a lot of our families that we are talking to don't have a lot of money for a cake, so this is like a huge burden to take off their shoulders. So it's a blessing to them."
Those who are interested in volunteering for Cake4Kids can visit cakes4kids.org and go through an hourlong online orientation. Donations are also accepted by visiting the website.
Agencies that would like to work with Cake4Kids to get cakes to children in their community can email Carroll at [email protected]. The Northern Utah chapter covers from Ogden to Logan.
×
Photos
More stories you may be interested in