A woman's body was recovered in Zion National Park, June 6, 2021. (Ashley Imlay, KSL.com)
SPRINGDALE, Washington County — The 26-year-old woman whose body was recovered Sunday in Zion National Park has been identified.
The woman was identified Tuesday by Zion National Park officials as Cassidy Brown of Springdale.
Park visitors informed park staff on Saturday afternoon that they found a female hiker who appeared to have fallen 50 to 80 feet in Mystery Canyon, leading to a search and rescue operation.
Preliminary investigations say the woman was canyoneering and "sustained injuries consistent with a high-elevation fall," according to a National Park Service press release.
The steep canyon walls complicated the rescue mission and made it impossible for a rescue helicopter to reach the fallen canyoneer. Park medics eventually reached the victim shortly before she died.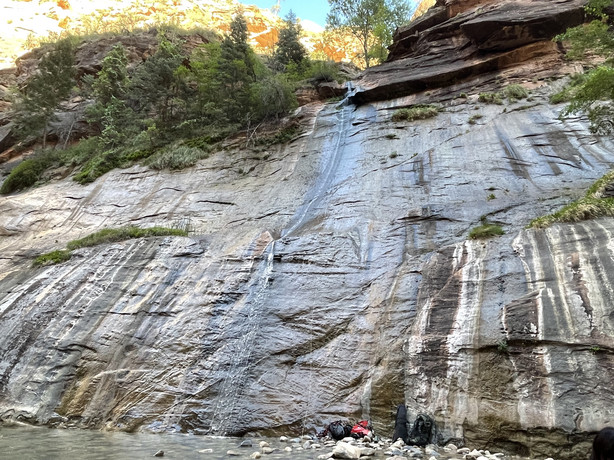 National Park Service and the Washington County Sheriff's Office are still conducting an investigating but said Tuesday that "there is no evidence to suggest the cause of death was anything other than a tragic recreational accident."
During the search and rescue operation, several areas of the park were closed, including the Temple of Sinawava shuttle stop and Mystery and Orderville Canyons. For updates on closures, visit the park's Twitter account.
Contributing: Ashley Fredde, KSL.com
×
More stories you may be interested in